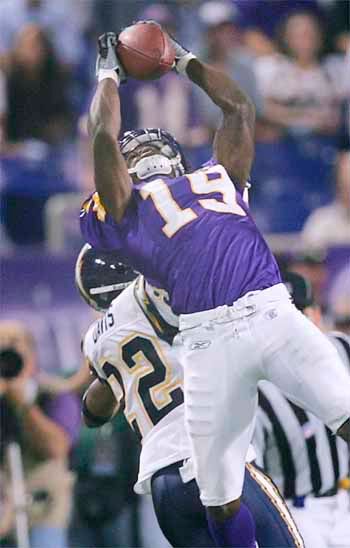 Today's bust is Super Street Fighter II "Turbo" Troy Williamson.
His Qualifications
Troy was drafted by the Vikings 7th overall in 2005 out of South Carolina. Heralded for his elite speed, Troy was claimed to be Randy Moss' replacement in Minnesota. Last year Troy tied me and Roddy White in touchdown receptions. Awesome.
Alternate Options
If the Vikings needed a reciever that badly they could have reached for Matt Jones, who was selected 21st overall out of Arkansas. And he played Quarterback in college! Matt scored 5 td's his rookie year, and 4 last.
This week is starting to look like the wide reciever hall of shame. Someone call Jerry Rice and tell him to stop dancing, there are teams out there that can still use him.