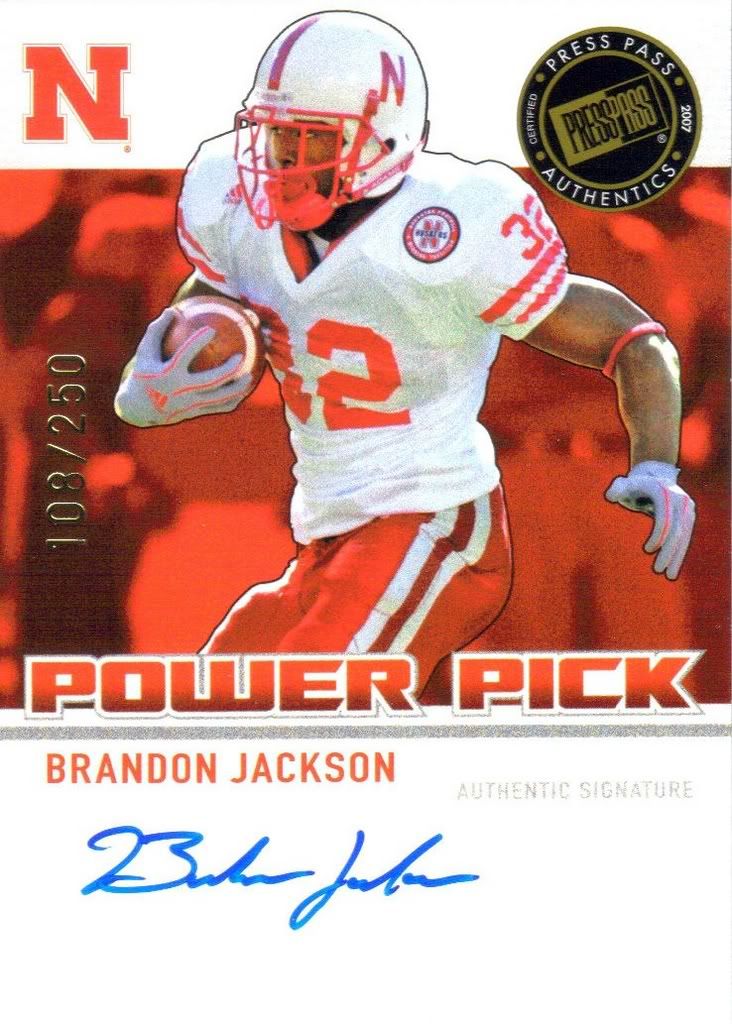 In a STUNNING act by the NFL, rookies
Brandon Jackson
and
Anthony Gonzalez
were not allowed to join their teams camps and forced to do promotional work for their rookie cards. This is stunning, especially after Brett Farve caught the media onslaught for wanting to skip the same camp his new teammate Jackson was barred from.
What's up with the mixed messages NFL?
It seems as if the NFL is more concerned with the almighty dollar.