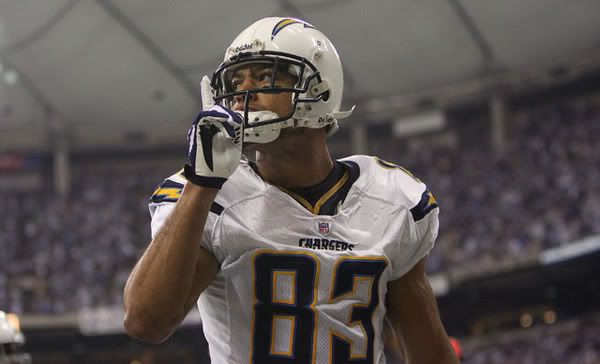 I've had a debate for a few days with one of my buddies about Vincent Jackson going to the Redskins. It went something like this.
"The Skins are getting Vincent Jackson."
"Stop making s**** up!"
As a lifelong Bronco fan, you may understand why I don't want to see the Skins make yet another great FA acquisition out of jealousy. (No, Im not happy with St. Tim!)
Anyways... if the Skins can pull this off that would be huge. They already have Santana Moss, Cooley, and Donovan McNabb as their passing core. Throwing VJ in will only make them more dangerous and allow Devin Thomas more time to develop before being counted on for big minutes. It's all a matter of if San Diego decides that Vince isn't worth big money, and if they are willing to part with him.
I'd say don't hold your breath Skins fans. But the NFL is becoming like the WWF.... anything can happen!