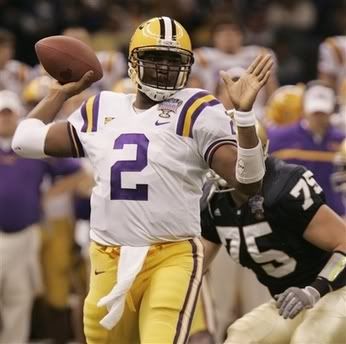 Did Jamarcus never hear of Pimp C or DJ Screw? They are two rappers who died of addiction to the syrup.
Maybe he was too busy listening to Lil Wayne's "my and my drank" on repeat. Either way, this explains a lot and Jamarcus is not out the NFL for good. I'd bet that the next place we see him is the IFL or your local Ihop.
"I'll be serving you today, my name is Jamarcus!"