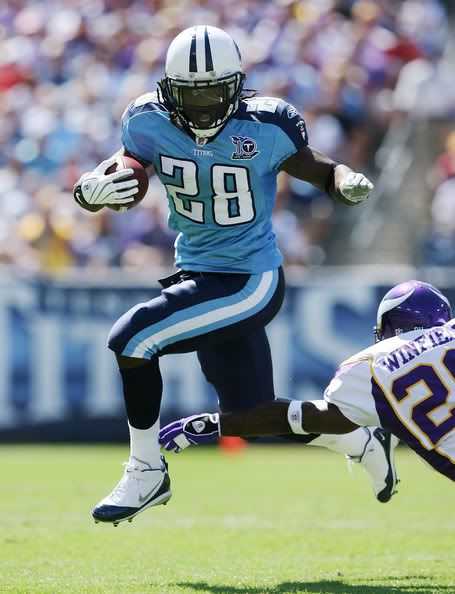 Titans running back Chris Johnson wants a new contract and has let everyone on Twitter know about it. He published a few tweets that read "I feel like Darrelle Revis, at least they are offering him something" and "how can you expect players to give their all and put their bodies on the line when you are not willing to give them what they deserve."
I've already written an article that explains my position. CJ deserves to be paid. Adrian Peterson makes far more than him. But the problem here isn't Chris, Adrian, the Titans, twitter, or any of that mess.
It's the collective bargaining agreement and the 30% rule. Even if the Titans want to help Chris out they cannot pay him more than 30% of what he is making now unless they want to give him the money as an upfront bonus. That is extremely risky for the team to give a lump sum upfront. No one wants to get "Jamarcused" or "Haynesworthed".
In my opinion, if players like Darrelle Revis, Elvis Dumervil, and Chris Johnson want to see real change their efforts would be better served going at the players union, and not their teams.