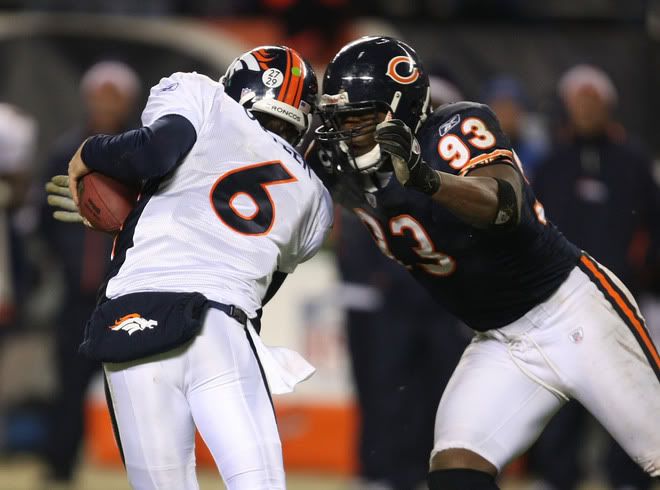 Ladies and gentlemen, as quickly as it began the Jay Cutler era in Denver is officially over. As reported per
Pat Bowlen himself
the Broncos are looking to deal their third year Quarterback.
McJay Gate lays its fair share of blame on both sides. Don't get me wrong. But I put the blame on Mr. Cutler and his agent Mr. Cook. You simply cannot ignore Pat Bowlen's calls. Ignoring McDaniels' text is one thing, but if the man who signs millions of dollars worth of checks in your name leaves you as much as a tweet on twitter, you better respond with the quickness.
As said by
my favorite sports blogger
, Robert Littal,
"He is under contract with the Denver Broncos they can shop him every day to the beginning of the season and he would still be responsible for being the best quarterback on the field because that is what a true professional does."
Jay Cutler is full of pride and ego. He seemed to think that he was above the organization due to the platform Mike Shanahan put him on, only for Josh McDaniels to cut him down like a Drill Instructor on the first day of bootcamp. Can't take the fear that he will replace you if you stink it up? Play somewhere else.
Too bad that place will be Detroit.
See on on the flipside, 6.