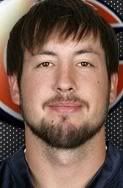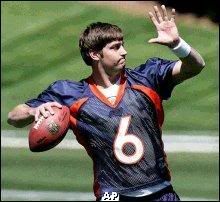 The Broncos and Bears went dealin' today. Here's the breakdown.
The Bears receive:
An arm stronger than Elway's, and an ego bigger than Kanye's
A 5th round pick
The Broncos receive:
Mushin Muhammad's old punching bag
2 first round picks
a 3rd round pick
I'd say that the Broncos make out like bandits here. The picks will help build the defense for years to come, and they can now drop Kan-Jay from their
MyCircle
.