If the mock were to happen today, this is what I see happening...


#5 Overall- New England-

James Laurinaitis, LB The Ohio State University


I'm tempted to put Mike Jenkins here because Asante Samuel is leaving, but Junior Seau and Teddy Bruschi are nearing the same ages as their jersey numbers.


#4 Overall- Atlanta-

Andre Woodson, QB Kentucky


No Brohm? Ryan?!! I don't think so. Woodson just has that "it" that the others dont have. And... Arthur Blank has to try to fill the dome with someone his largely African American fanbase can rally around. However, If the Falcons do pick Ryan and he wears #12 I will only refer to him as CHRIS CHANDLER for the rest of eternity!!!! Muahahaha!


#3 Overall- New York Jets-

Darren McFadden, RB Arkansas


They have no franchise QB, yet they will take the flashy pick. The fans will be happy on draft day... because they will have a top 5 pick again next year. Run DMC is the best offensive player in the draft, but the Jets need more than a RB. They don't have the luxury of a defense like Minnesota to make this pick... but they will.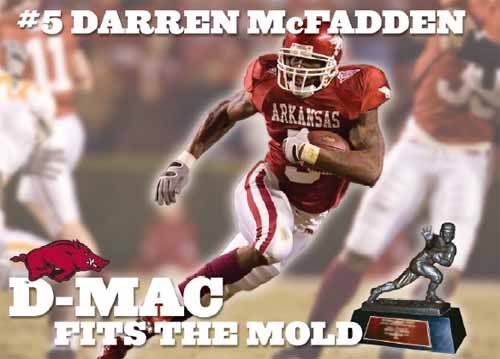 #2 Overall- St. Louis Rams-

Glenn Dorsey, DT LSU


This pick adds youth on the line and allows Carriker to switch back to DE. A win-win.


#1 Overall- Miami Dolphins-

Chris Long, DE UVA


The Tuna will be making the picks for his new team this year. The Dolphins run a 3-4 so Dorsey isn't the BEST pick even though he's a heck of a prospect. When Parcells ran 3-4 teams as a coach he always stocked up on DEs. I expect the Fins to be no different.