Last weekend was a crazy one for college football. Both #1 Missou and #2 WVU lost in their respective contests, thus taking them out the National Title Picture. And taking Missou completely out the BCS! What a crock!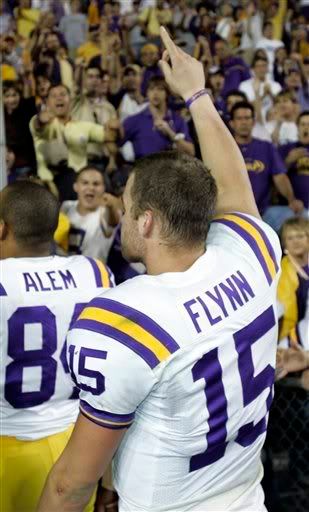 The LSU Tigers and the Ohio State Bucks have snuck back into it and somehow the system "worked itself out". Les Miles vs. Ohio State. I find it interesting that a former Michigan man has the Michigan job on the table and Ohio State in his sights... it would be a very easy transition to coach the Wolverines after that game...




...The Heisman will be given out this Friday.

In my opinion, here are the top 5 finalists.

Dennis Dixon, QB Oregon
Tim Tebow, QB Florida
Darren McFadden, RB Arkansas
Colt Brennan, QB Hawaii
Pat White, QB West Virgina




I believe
Tim Tebow
's gazillion rushing yards should win it for him easily, but
Darren McFadden
is the best player in the country.