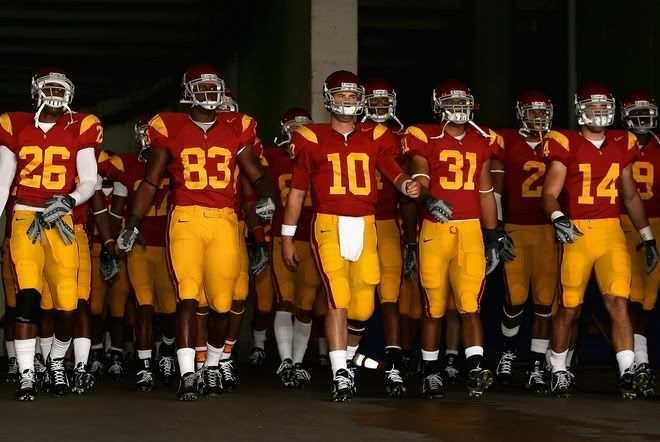 Does anyone want to be #1?
Ohio State is playing a one game season.
UCLA sonned Cal.
Mallet sucks. Michigan might as well play Henne even if he's hurt.
Matt Ryan is overrated. The best QB is Andre Woodson.
Michigan is a better team than they get credit for. Mike Hart for Heisman.
Skip Holtz is the most underrated coach in D1.
Florida really isn't
that
good.
I wanted to see a small school in the National title game but Rutgers wasn't having it.
I thought Sam Keller was the second coming in Nebraska. You can try all you want, but Eric
Crouch or Scott Frost isn't walking through that door.
Mike Crabtree is secretly one of the best recievers in the Nation.
USC is a good team still. I'd love to see them destroy OSU for the title.
Why does ESPN have a woodie for Matt Ryan all of a sudden?
Heisman Hopefuls:
Mike Hart- 1078 yards, 12 tds
Andre Woodson- 2,200 yards, 26 tds
Tim Tebow- 1,711 yards 17 td passing, 578 yards 10 tds rushing
Matt Ryan... I guess. 2,184 yards 17 tds